Review: Komplete 11 Ultimate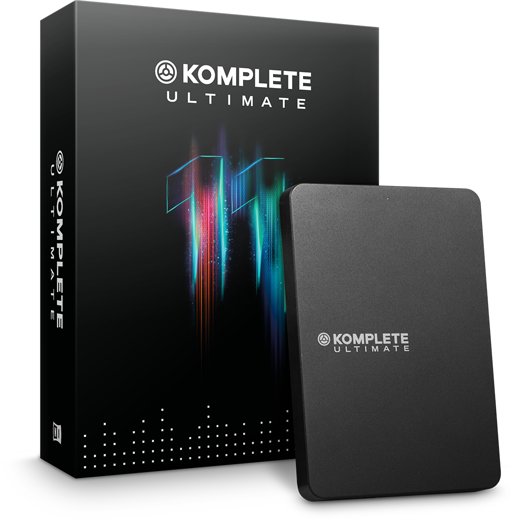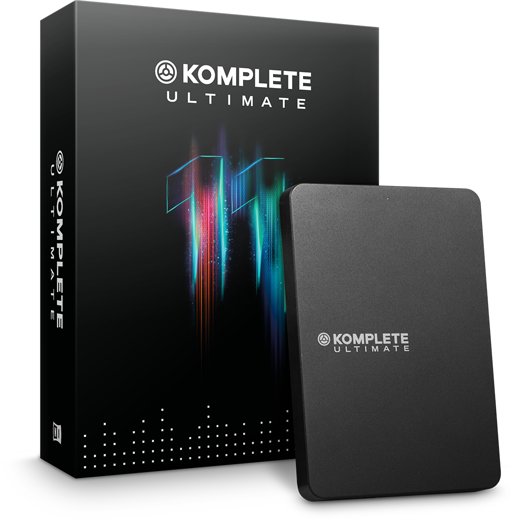 Komplete 11 Ultimate is the largest and most expensive bundle from Native Instruments. It contains almost all the instruments and effects you would ever need to create all kinds of music. With a retail price of 1.199 € this bundle is not cheap but if you calculate the cost of each instrument and effect contained in the bundle, this is actually a very good bargain - especially if you can buy it with a nice discount (see below).
Bundles
Komplete 11 is available in three different bundles:
Komplete 11 Select - contains 11 products (2 effects and 9 instruments) with > 2.500 sounds.
Komplete 11 - contains 45 products with > 13.000 sounds.
Komplete 11 Ultimate - contains 87 products with > 18.000 sounds
Notice: The Select bundle only contains the Reaktor 6 Player and Kontakt 5 Player - not the full version. The player versions may cause some limitations with 3rd party instruments, but will work with all instruments from NI.
If you are planning to buy a new MIDI keyboard, notice the Komplete 11 Select is included for free if you buy a Komplete Kontrol S-Series keyboard or Machine product.
If money is an issue the Select bundle will get you started in the NI univers and the Komplete 11 bundle contains enough instruments for most of your needs.
If you can afford it, the Komplete 11 Ultimate bundle adds a lot of very interesting instruments and high quality effects. Notice this bundle is available both as a download and in a box that includes a USB harddrive with all the software - I strongly recommend buying the box version, as it takes forever to download and install!
Installing and updating the software is best in class thanks to the Native Access software which automates downloading, installation and activation of your software - it is very easy to use and I have never experienced any problems with it.
I also appreciate that you do not need a hardware dongle or iLok account to use this software (I have had so many problems with iLok based software over the years!)
The Instruments
The Komplete 11 Ultimate bundle contains so many nice sounding instruments that it would be impossible to describe all of them in this review - instead I will only name a few here and will add some reviews for some of my favorites as separate review.
As a keyboard player I love there are so many synthesizer options in this bundle:
Massive is a very powerful yet easy to use wavetable synth and it is one of my personal favorites! For more information read my review of Massive.
Absynth - a semi-modular synthesizer powerhouse and great for atmospheric pads and evolving soundscapes - it is however way more complicated doing sound design on this beast compared to Massive.
FM8 - the bright sound of FM synthesis
Kontour - phase modulation synthesis with expressive performance features
Razor - additive synthesis with extreme sonic capability and dynamic sound
Reaktor Prism - physical modeling synthesis with a dynamic and pristine sound
Reaktor Spark - subtractive synthesizer with a very dynamic sound
Skanner XT - hybrid sampler/synthesizer with .
Form - a sample based synthesizer with an organic sound
Monark - monophonic synthesizer with a Moog-like sound
Rounds - sequenced sound shifting synth combining digital and analog sounds
Flesh - crazy performance synth
Retro Machines MK2 - 16 sampled analog synthesizers and keyboards from the 70s and 80s
And if this is not enough you can always use Reaktor 6 for building your own synthesizers!
The bundle also contains several Kontakt based sampled pianos, organs and other keys:
Alicia's Keys - sampled from Alicia Keys personal studio piano. Love the sound of this one!
The Grandeur - a grand concert piano sound.
The Maverick - a vintage grand piano
The Gentleman - a vintage upright piano
The Giant - worlds biggest upright piano
Una Corda is sampled from a custom built piano with a very distinct sound
Vintage Organs - Five sampled organs: Hammond B-3, C-3, M-3, Farfisa Compact and Vox Continental II
Scarbee Mark 1 - classic electric piano
Scarbee A-200 - vintage electric piano, the sound of the 60s and 70s
Scarbee Clavinet/Pianet - sampled from Hohner Clavinet and Hohner Model N Pianet
If you want to add some guitar to your track you can get funky with the Scarbee Funk Guitarist or add some nice strummed chords with Session Guitarist - Strummed Acoustic.
For bass guitar the Scarbee series includes some beautiful sampled instruments including Rickenbacker Bass, Pre-Bass and Jay-Bass.
Battery 4 is one of my favorite drum samplers - it is very easy to use and contains lots of different kits. For more information read my review of Battery 4.
The Studio Drummer and various Abbey Road kits contains some great sounding drum kits and very versatile groove libraries. 
I am a big fan of Heavyocity and their products so I am very happy about their cooperation with Native Instruments. The sound of Damage and Evolve (including Evolve Mutations + Evolve Mutations 2) quickly inspire me to new tunes. Love this stuff!
Finally, for a long time I have wanted some huge cinematic percussion sounds and nothing hits harder than the Action Strikes. Also the Symphony Essentials series, Emotive Strings, Action Strings, Action Strikes and Rise & Hit instruments will give you lots of options for cinematic scoring.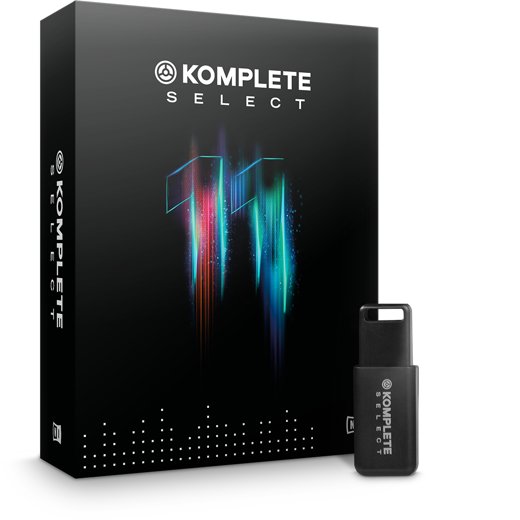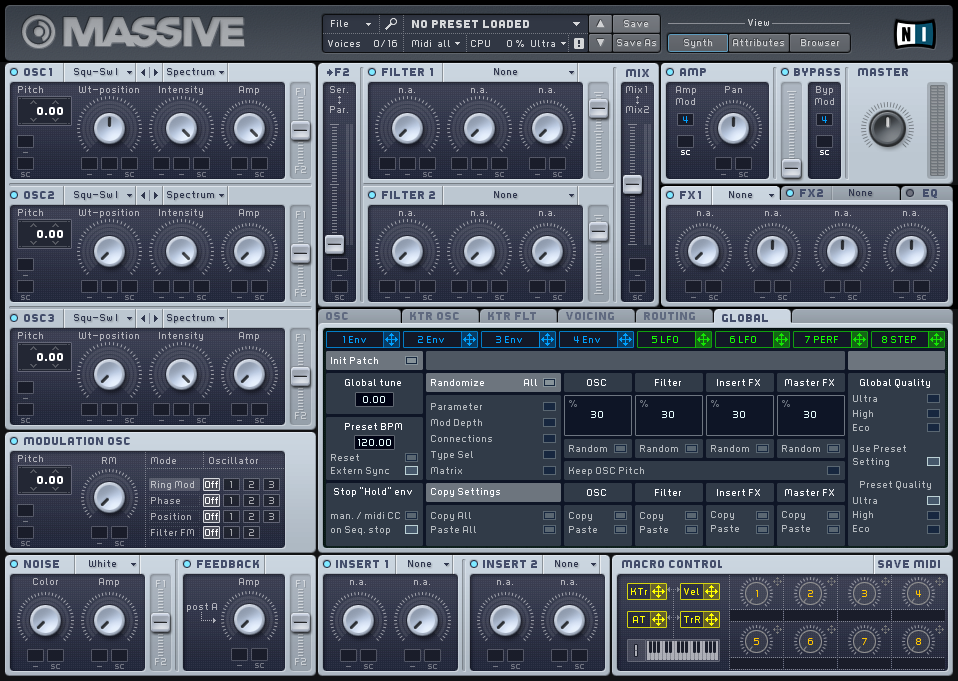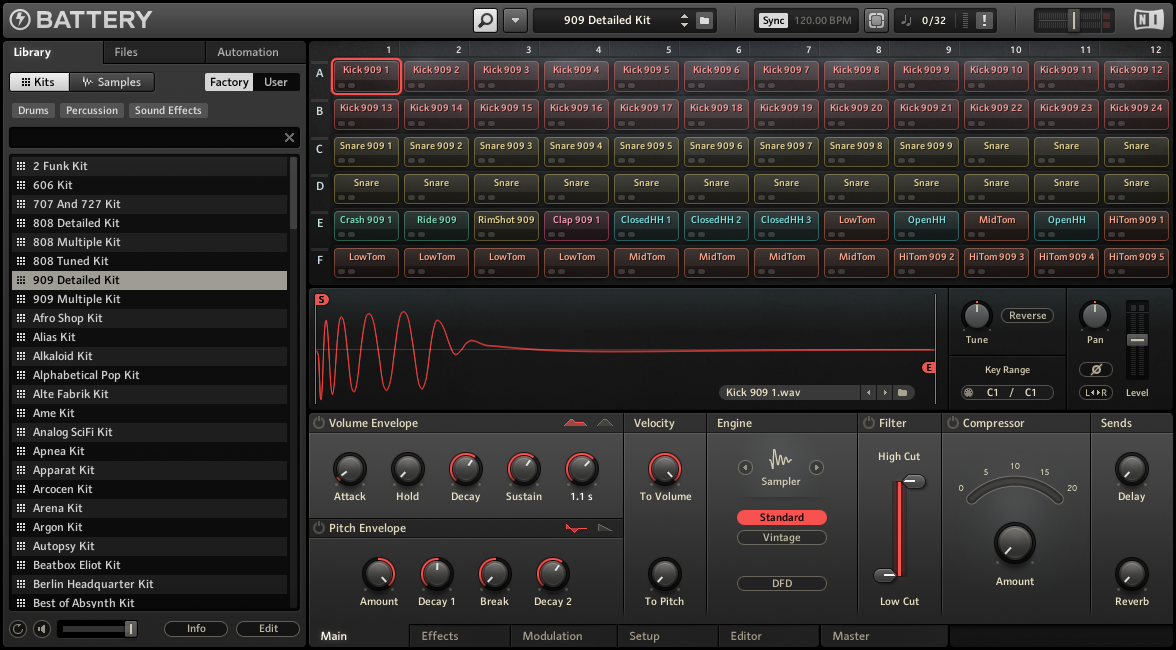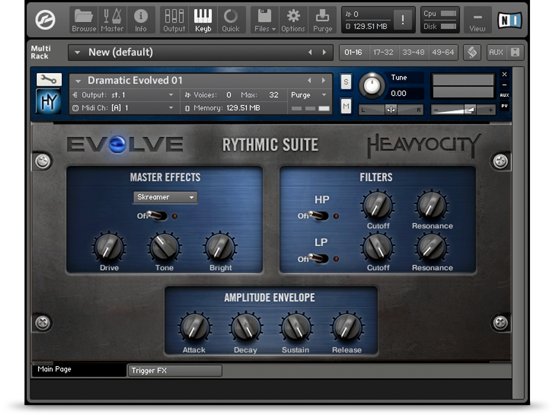 The Effects
This bundle contains several high quality effects:
Premium Tube Series: Vari Comp, Enhanced EQ and Passive EQ . Made in collaboration with Softube
Solid Bus Comp - bus compressor 
Solid EQ - 6 band equalizer (two fully-parametric middle-range bands + semi-parametric hi and lo bands + hi/lo cut)
Solid Dynamics - Stereo compresser with a gate/expander module
VC 2A / 76 / 160 - vintage compressors
RC 24 / 48 - reverbs
Replika XT - advanced version of the Replika Delay included in the Komplete 11 bundle
Supercharger GT - Advanced version of the Supercharger tube compression included in Komplete 11 bundle
Transient Master - transient shaper
Driver - distortion filter
Molekular - modular multi effects with powerful modulation and interactive morphing
The Finger - allows you to trigger, layer and chain effects via MIDI keyboard
If somebody asks you to name some products from Native Instruments, chances are you will say Massive, Kontakt, Reactor and Machine. I was surprised at the quality of these effects and it is very nice to see that Native Instruments have partnered with Softube, who makes some excellent effects including the Premium Tube Series included in this bundle. 
However some effects are missing in the bundle e.g. Limiter, Flanger, Phaser etc. so you will have to find them somewhere else.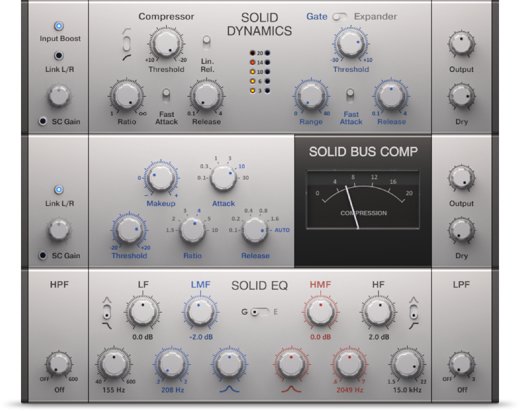 Verdict
Pros:
This bundle contains almost every software you will need for music production or live performance
Expandable: You can make your own instruments with the powerful engines: Kontakt and Reaktor
Expandable: Lots of 3rd party instruments available based on these engines.
Native Access makes it easy to install and upgrade your products.
Nice integration with Komplete Kontrol S Series keyboard
Cons:
Takes forever to download and install - remember to buy box version!
Very expensive - if money is an issue the Komplete 11 bundle has a more reasonable price and contains the most important products you will need
Did you expect the Komplete 11 Ultimate bundle to contain every product from NI? Sadly it doesn't... several interesting products must be bought separately 🙁
The bundle contains some high quality effects but you will need to buy or get some free plugins from other companies to satisfy all your needs for effects.
When I started using NI software I quickly became addicted to Massive, Battery and various Kontakt and Reaktor based instruments. There are so many instruments, samples and sounds in this bundle so you can find inspiration for endless hours. Many products focus on performance use and are easy to tweak - others have a more deep engine and will take a little longer to learn, but can create almost any sound once you master it.
The main reason I decided to upgrade to Komplete 11 was to get access to Reaktor 6 and the new blocks and I look forward to doing some more experiments with this! At first I just wanted to upgrade to Komplete 11 but after listening to some demos of the products in the Ultimate bundle, I decided to go Ultimate and I am very happy with this upgrade. The new products are so inspiring - I love the beatiful sound of Alicia's Keys acoustic piano and can spend endless hours experimenting with Damage, Evolve and all the new synthesizers. 
When it comes to effects I think this bundle provide some high quality effects but I have some other favorites which I will probably continue using instead. Check out my review of FabFilter Pro-Q 2 and iZotope Neutron for some excellent alternatives. 
Price
With a retail price of 1.199 € this bundle is not cheap but it is worth its price. Just look at the price for each individual instrument and effect or compare to the price for similar products from other companies and you will spend a lot more money for having access to such a huge bundle!
If you can't afford the Komplete 11 Ultimate edition you can get started with the Komplete 11 Select bundle that only costs 199 € or the Komplete 11 that contains everything you need to get started with music production for only 599 €. The Komplete 11 Select bundle is also included for free with certain Native Instrument hardware.
Check out Native Instruments web site where you can compare these bundles and see what you will be missing by selecting one of the cheaper bundles.
Hint: If you want to save some money be patient and look out for seasonal discounts - I bought my upgrade during a 50% summer time discount!