Vocals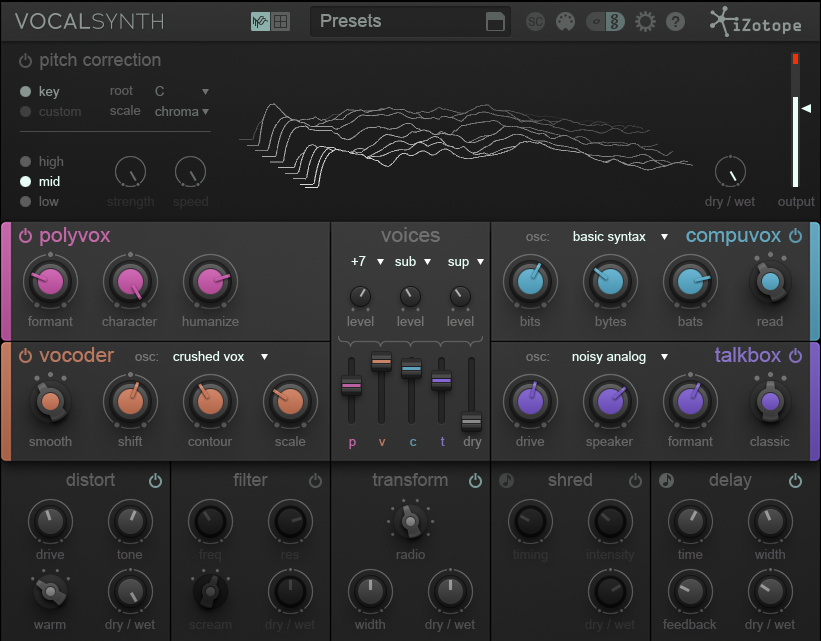 These plugins are especially useful for vocal processing, but some can also be used in creative ways for processing synth or drum sounds. Some of the typical vocal processing effects are:
Automatic Pitch Correction - used for correcting pitch of vocals or. Can be used very subtle or more extreme as in Cher's "Believe" where Auto-Tune from Antares Audio Technologies was used to create a very characteristic vocal effect.
TalkBox - an emulation of vintage hardware talkbox. The effect is like a talking or singing instrument
Vocoder - Normally vocals are used to modulate a synthesizer sound which result in a talking robot kind of sound  
iZotope VocalSynth contains several tools for processing vocals: Automatic Pitch Correction, TalkBox, Vocoder, CompuVox (computer voice), PolyVox (harmonies), Distortion, Filter, Delay and more.
Review pending...